OFFERINGS
Traditional Reiki: 45 minutes
Reiki uses healing touch to channel unconditional love and life force energy into your body through your 7 primary energy centers known as chakras - located at the crown of your head, forehead, throat, chest, abdomen and feet. These mini Reiki sessions are ideal to ground your nervous system and for general upkeep.

$150

Includes: crystal body layout, sound bowls & Ground Therapy earthing mat.
*60-minute sessions are recommended to focus on specific subjects.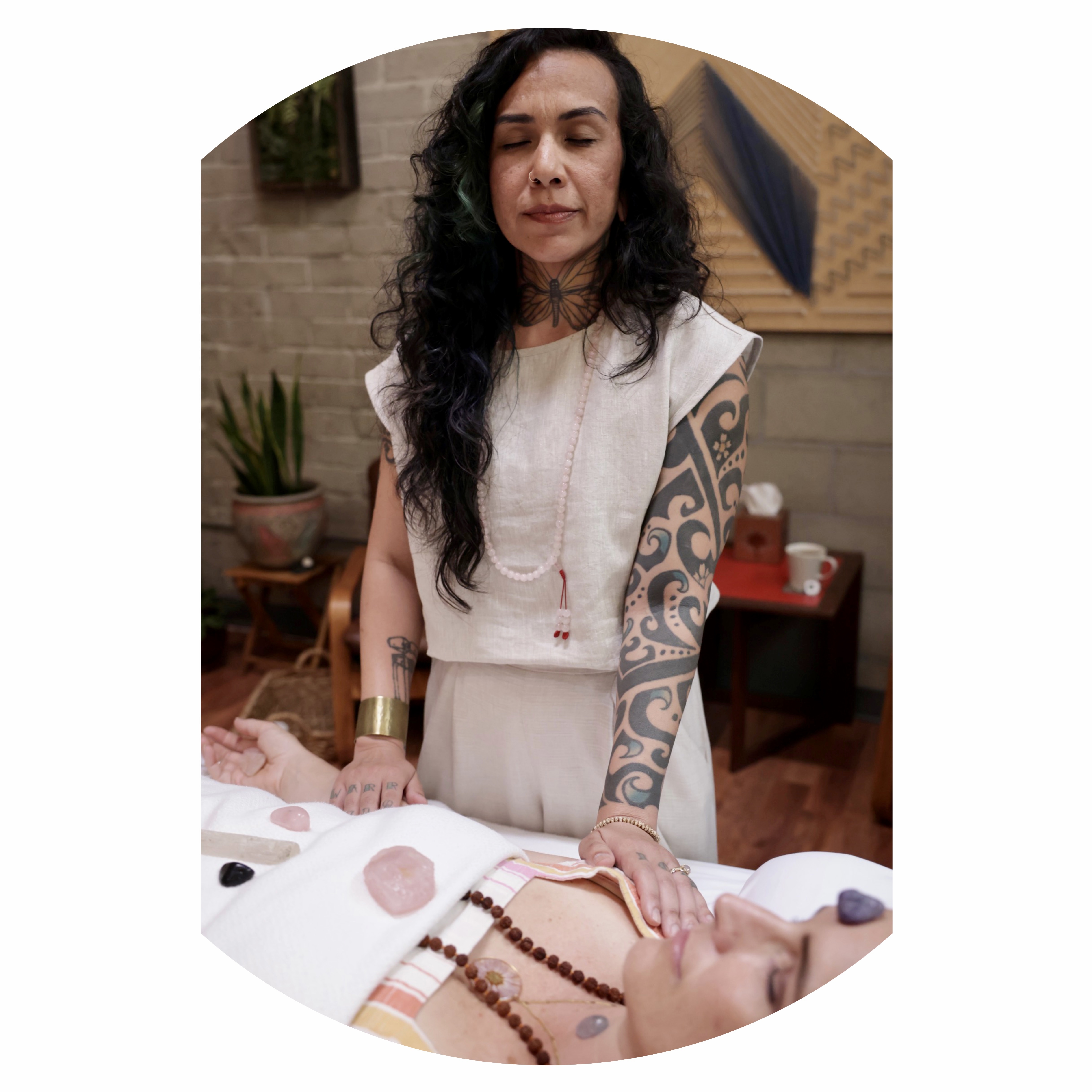 Reiki & ThetaHealing: 60-75 minutes
A unique combination of Reiki & ThetaHealing allows you to dive deeper into hardwired thought patterns and belief systems that may be running interference with your intentions. It's a relaxing way to gain clarity from the noise of everyday life. Each session is intuitively designed to:

• Provide a psychic perspective from your Spirit Guides, Higher Self and Energy Body
• Align you with your Soul's purpose
• Clear your energetic space
• Realign your energy centers
• Ground you into your body
• Guide you towards self-connection
• Encourage self-love and awareness
• Train your mind to hold a meditative brainwave
• Relieve chronic stress and anxiety
• Regenerate health and vitality
Initial & Periodic Sessions............$200

Monthly Sessions............................$180

Bi-Weekly & Weekly Sessions.......$165

Packages:
4 sessions....................$720
6 sessions................... $1080

*A sliding scale is offered for those with limited finances.

Click for REVIEWS
Book your session [email protected]